---
May - June Happenings!

Dear [first],

Hope to catch you at some of the following events. Please forward this email to any alumni who might not be receiving this!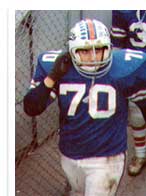 The Joseph R. Riverso Memorial Golf Outing - Monday, May 10, 1:00 Shotgun Start. Joe, a White Plains native and a member of Stepinac's class of 1986 captained the varsity football team and later became the defensive coordinator of the Crusaders, died tragically on 9/11 almost nine years ago! His family has set up a foundation to raise funds to award scholarships to Stepinac seniors who like Joe loved: football, golf and STEPINAC. For more information click here




Alumni Association & Crusader Men's Club Beefsteak Dinner & Smoker - Thursday May 20, 6:30. Please join us at Stepinac for a fun filled evening. Appetizers, NY Strip Steak, Scotch tasting, Cigars - All the trimmings! Plus the Coaches, Faculty and Administrators will be your hosts, waiters, cooks and bartenders. The price is $60 per person or table of 10 for $500. For more information or reservations please emailPaul Thomas





Alumni Association Quarterly Meeting & Dinner - Thursday June 3, 6:00, Please join us for our last meeting of the year. As usual the meeting will be held at Bob Hyland's Sportspage Pub. Drinks and Appetizers at 6:00, meeting and dinner at 7:00. Help plan our activities for next year and approve our slate of officers (annual business meeting). Hope to see you there! Bring a new member and receive a gift! RSVP




Annual Athletic Department Golf Outing - Tuesday June 8, Registration 10:00, Lunch 11:30, Shotgun start 1:00. Please join us for a day of fun on the golf course. All funds raised will directly benefit the Athletic department and its programs. We will play at the Brynwood Golf & Country Club in Armonk, NY. The club, formerly known as the Canyon Club, has been remodeled and is now managed by Troon Golf, globally recognized leader in golf course management. For more information and registration click here.




Alumni Hockey Game & Reunion - Saturday June 19. Calling all Stepinac Hockey "Old Timers", please join us and lace 'em up one more time! Odd years vs. even years. $80 per person: game jersey, food and beverage and ice time included. Time ,TBA at Westchester Skating Academy (Elmsford). For more information and sign up contact Coach Hogan.






Third Annual Hardwood Club Induction Ceremony & Dinner- Thursday June 24, 7:00 Please join us in Higgins Gymnasium, where it all started for this year's illustrious group of inductees! The '91 CHSAA Championship Team, Frank Magaletta '66, The Hammel Brothers: Bert '69, Brian '72, Robert '72 and Tom Parotta '84. Also that evening our current CHSAA Champions will unfurl their championship banner! Tickets are priced $75 per person and $700 for a table of ten. For more information and reservations contact Mike McCauley.
---
JOIN THE HUNDREDS OF ALUMNI WHO HAVE ALREADY REGISTERED!
We encourage you to visit www.stepinac.org and navigate our new alumni button. You may set up your own page and update your information directly on-line. Recently we sent you your on-line account number and over 100 alumni have already registered and updated their records.
Your On-line account number is [[client_id]] .If you have trouble accessing your account please contact Paul Thomas.
---

All the Best,
Paul Thomas
Director of Institutional Advancement

Already Registered?
Update Your Profile Information
Update Link

This message is being sent to you because of your affiliation with the [ma_orgname] On-Line Community at URL [ma_orgurl]